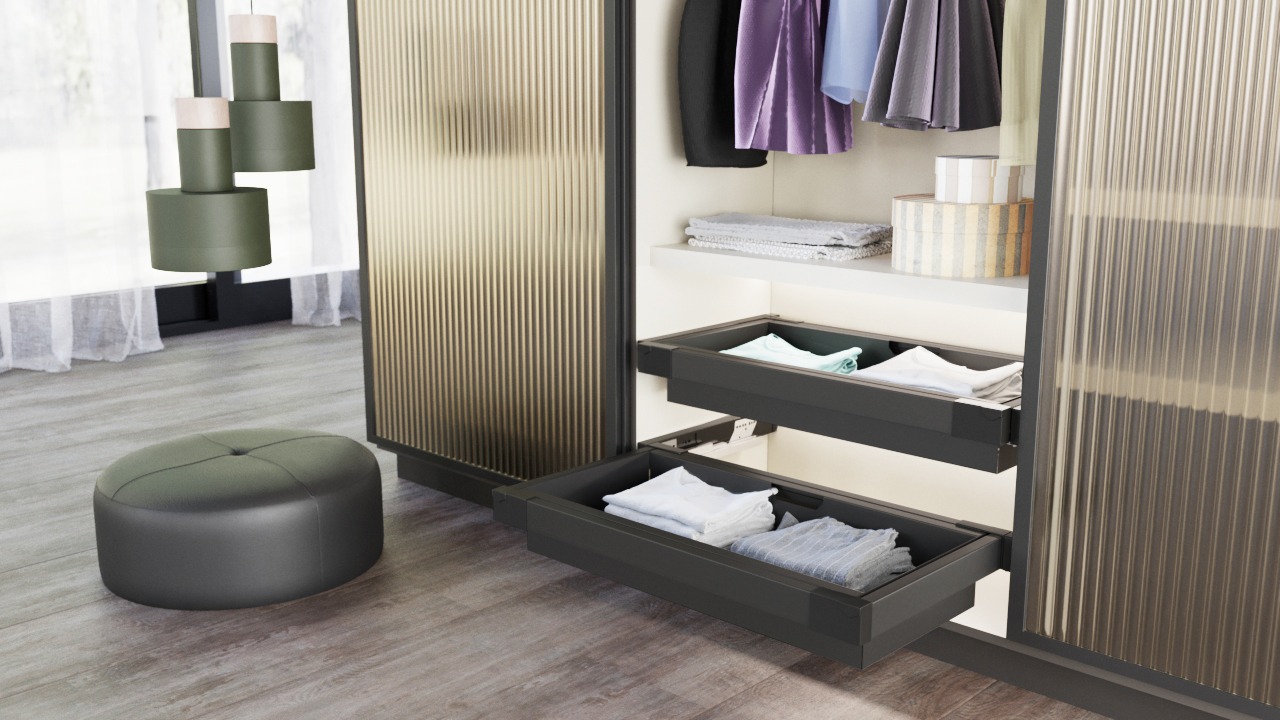 Thanks to its thirty-year experience in design and production of kitchen accessories, Inoxa's team aims now at all home spaces, bedroom included.
We design and manufacture accessories in metal sheet, aluminum and wood enriched by velvet detailing to make your wardrobe organization easier.
UNIQUE COLLECTIONS DESIGNED FOR OUR CLIENTS
Wardrobe lines are featured by a modern design featuring brand new materials, and aim at offering a comfortable user experience and an easy way of organizing spaces to satisfy all your needs. The "useful beauty" reaches wardrobe too with its detail-oriented design that simplifies our bedroom set up.
PRODUCTS TO ORGANIZE YOUR SPACES
Every product category is inspired by the modern needs that change constantly. We offer different spacious storage solutions to keep your bedroom clutter-free. We care a lot about how our wardrobe externally looks but we shouldn't neglect its interiors. Inoxa products help you focus on this aspect too.