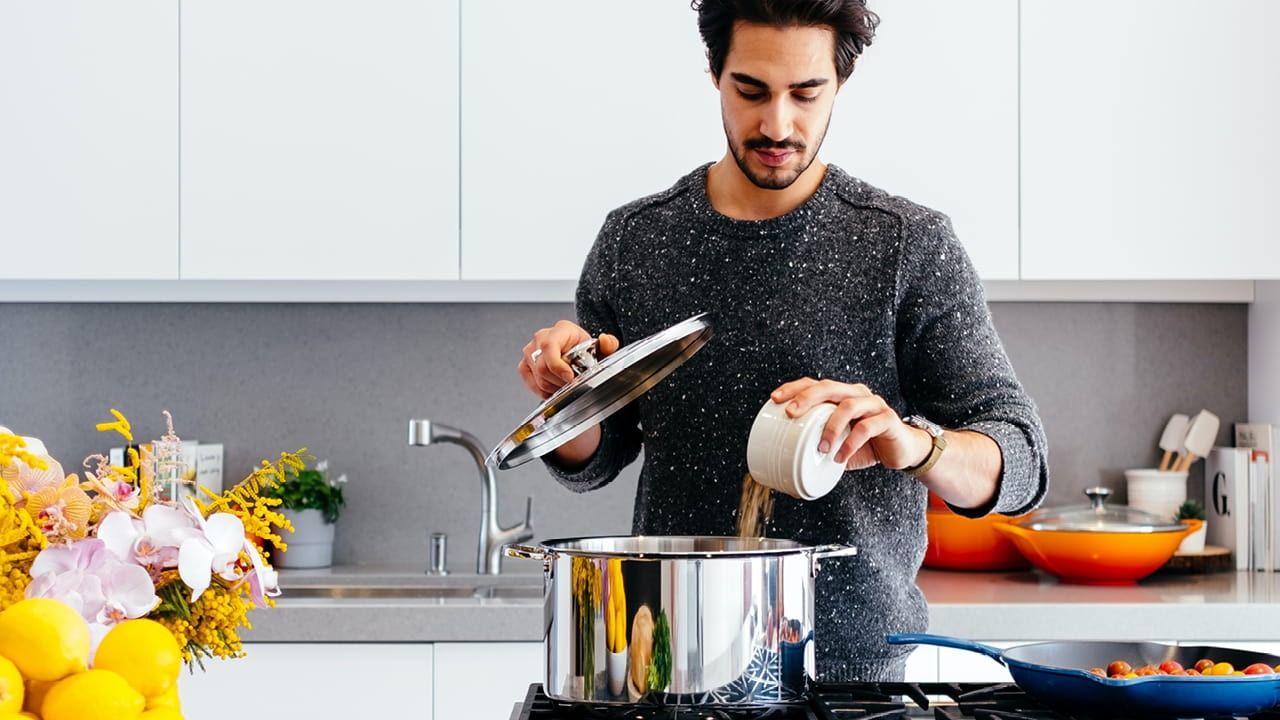 10 October 2022
7 tips to make your kitchen more environmentally friendly
Did you know that the kitchen room is where the most of resource waste and environmental impact takes place?

In this in-depth analysis, we would like to suggest some useful advices to make your kitchen more sustainable and respectful of the environment.

Let's start with household appliances: their careless use could sometimes cause a higher consumption of electricity. Think about changing the old appliances with a better energy rating scale product in order to use the least amount of energy.

A good way to prevent unnecessary waste of energy of your fridge is to avoid continuously doors opening or closing, and storing hot pots or containers. Also, defrost your freezer closet regularly.

As for the oven, try to turn it off before the expected cooking time and leave the food inside to finish cooking. You can save energy by using the fan function, which reduces cooking time. On the contrary, the static function and defrosting allow the food to bake or defrost slower. You can easily avoid them, by choosing the fan option or by defrosting your food earlier.

Another tip to make your kitchen more eco-friendly is about food storage.
A well-organized kitchen will help you to avoid wastefulness of expired food or left open packages.
Try to store food in glass jars, tins or plastic boxes, label them by highlighting the content and date of preparation, and order them by expiry dates.
An organized kitchen is more functional without any food wasting, more practical, because everything is in its place, at hand, and therefore more environmentally friendly.

Inoxa designs pull out baskets for kitchen furniture made of steel wire, chromed iron and plastic that improve the quality of people's daily lives.
Our philosophy of the "Useful Beauty" reflects the care we put into our work. Our collections combine technology and design, so that you don't have to choose between functionality and aesthetics but have them both.

Inoxa is the ideal partner of small, medium and large companies in the kitchen furniture sector, that look for a unique professional team, capable of guaranteeing product quality and support, from the design phase to the after-sales, and finding customised solutions for their specific needs.

If you are interested in our company, contact us. We will be happy to introduce our people and our products to you.