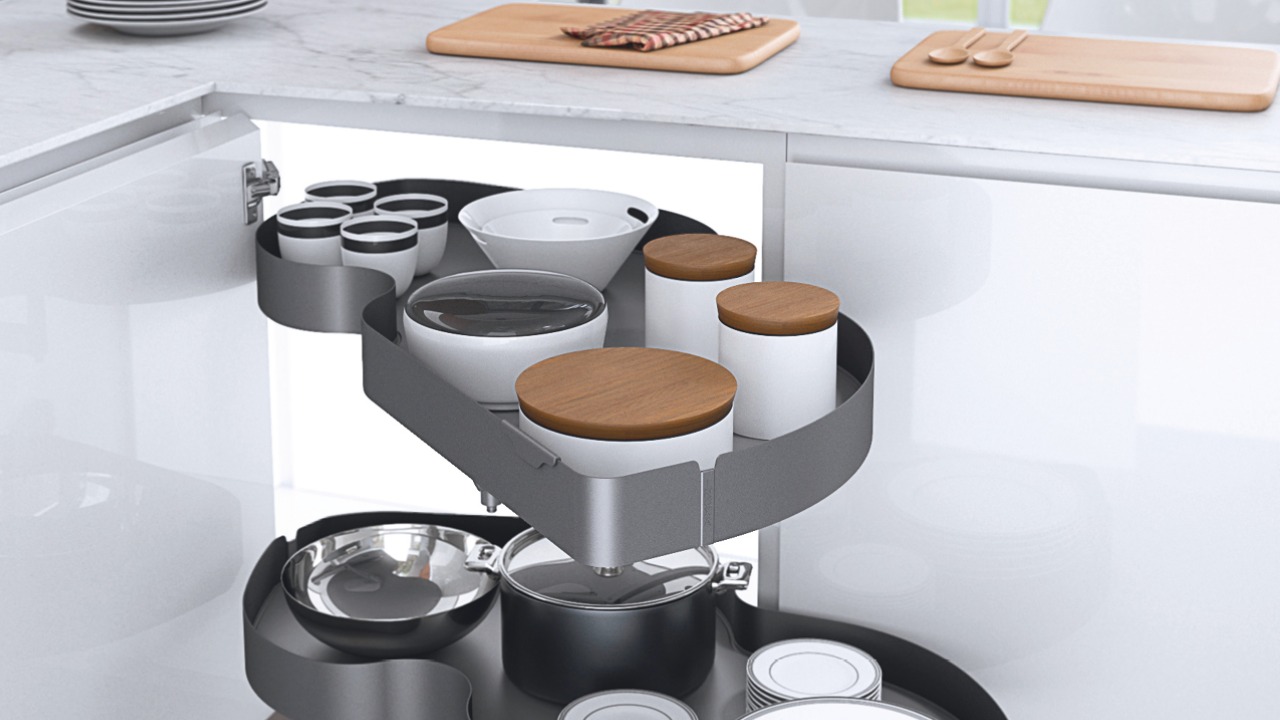 30 March 2022
We design extractable baskets for kitchen furniture
Inoxa designs extractable baskets for kitchen furniture that improve the quality of people's daily lives.


We address to small, medium and large companies, which are looking for a reliable partner, able to guarantee, in addition to the quality of the product, the necessary support and advise in the design, making and after-sales phases.


Each client is a project, each project can count on the relationship with a team of professionals who put their expertise, experience and availability at the service of the project.


< Do you want to know us better? Contact us! Fill in the form with your data and message and we will reply you back. >


Each customer can choose from a wide range of extractable and sliding systems for the kitchen.
We guarantee a particular attention to materials and to the safety of internal production processes, from the transformation of raw materials to the packaging; moreover, each project is carried out on the specific needs of the customer, with the possibility of customizing the product to meet every request.


Inoxa extractable baskets are the result of functionality and design. Their combination builds a space according to Inoxa philosophy of "Useful Beauty": aesthetics is always functional to the user experience, which is why we like to say "everything in good order, people at the center".


Our goal is to create extractable baskets that concretely allow people to improve the organization of their spaces and to live a more organised and efficient kitchen.
The innovation of Inoxa products is in the ability to keep always-together functionality, aesthetics and creativity. Each product is the result of the professionalism of our collaborators and the right technologies, with the aim to produce something that meets a specific need, without renouncing to the easiness of employ and beauty.


Inoxa distributors are present nationally and abroad. If you are interested in knowing Inoxa dealers worldwide, click here.


If you want to discover our range of product, please visit our website page here: click here.
You will find the entire Inoxa catalogue of products. If you want to know better who we are, what we do and how we do it, please write to info@inoxa.it: we will be glad to have a chat with you and take you in the realization of your project.