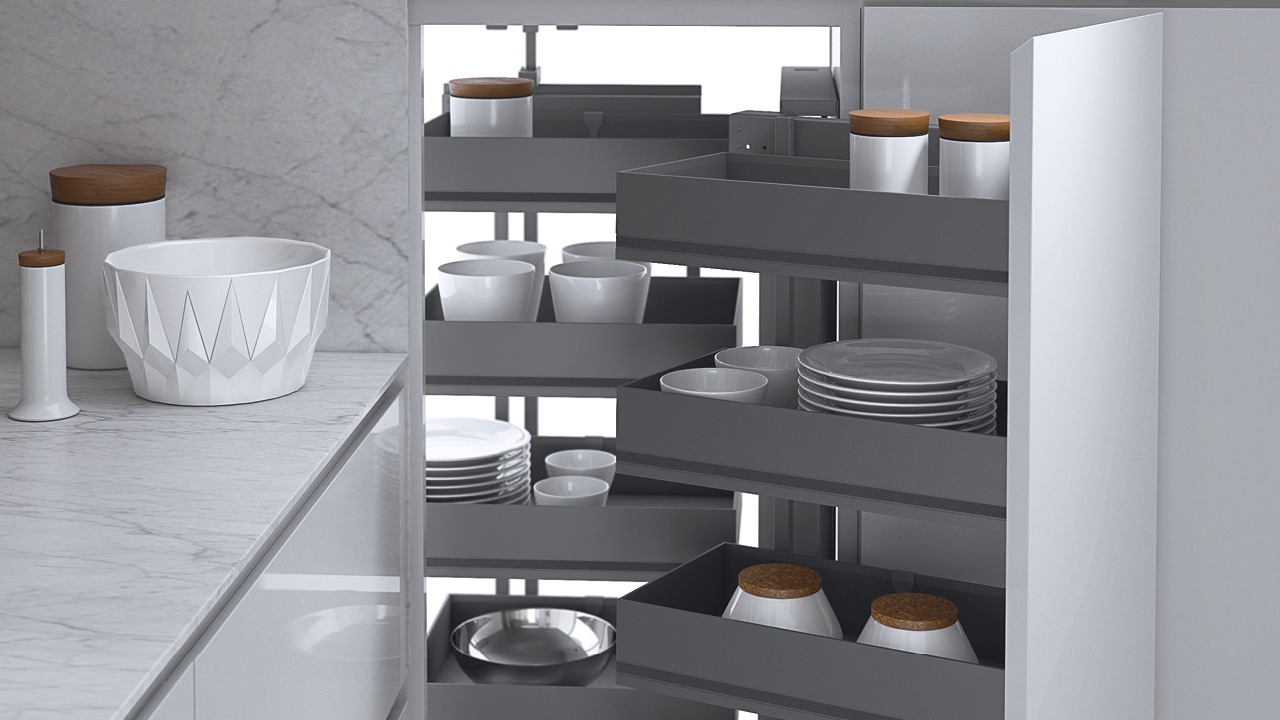 27 April 2022
Why to choose Inoxa kitchen pull-outs
Inoxa has been designing and manufacturing kitchen pull-outs since 1998. In more than 20 years, Inoxa has earned the trust of its customers thanks to the quality of its made in house products and its commercial approach that always focuses on the needs of the clients who rely on the company to carry out their projects.
Inoxa's pull-out kitchen accessories stand out for their functionality and aesthetics, and are available in a wide range of solutions. Plus, the company guarantees the possibility of customising the products according to the specific needs of the clients, thanks to a team of people who accompany the client from the idea to the finished product.
< Would you like to know us better? Contact us! Fill in the form with your data and your message and we will answer your request. >
Inoxa's in-house production uses the most advanced technologies. They allow Inoxa to give special attention to every detail, including the final topcoats, which are realized with the utmost care to human health and environmental protection. In fact, Inoxa products are coated with chromium at the metal state.
The chromium-plating plant has been designed to guarantee maximum safety and the internal circuits with closed drain system allow to reduce the environmental impact of the production processes.
Inoxa is the ideal partner for small, medium and large companies, who are looking for a reliable partner, that ensures high attention to the production process and a solid and constant after-sales service.
Inoxa has distributors in Italy and abroad. Please click here to discover Inoxa worldwide dealers.
Click here to discover the entire Inoxa catalogue. To learn more about us, please write to info@inoxa.it and we will be happy to get in touch with you to make your projects come true.