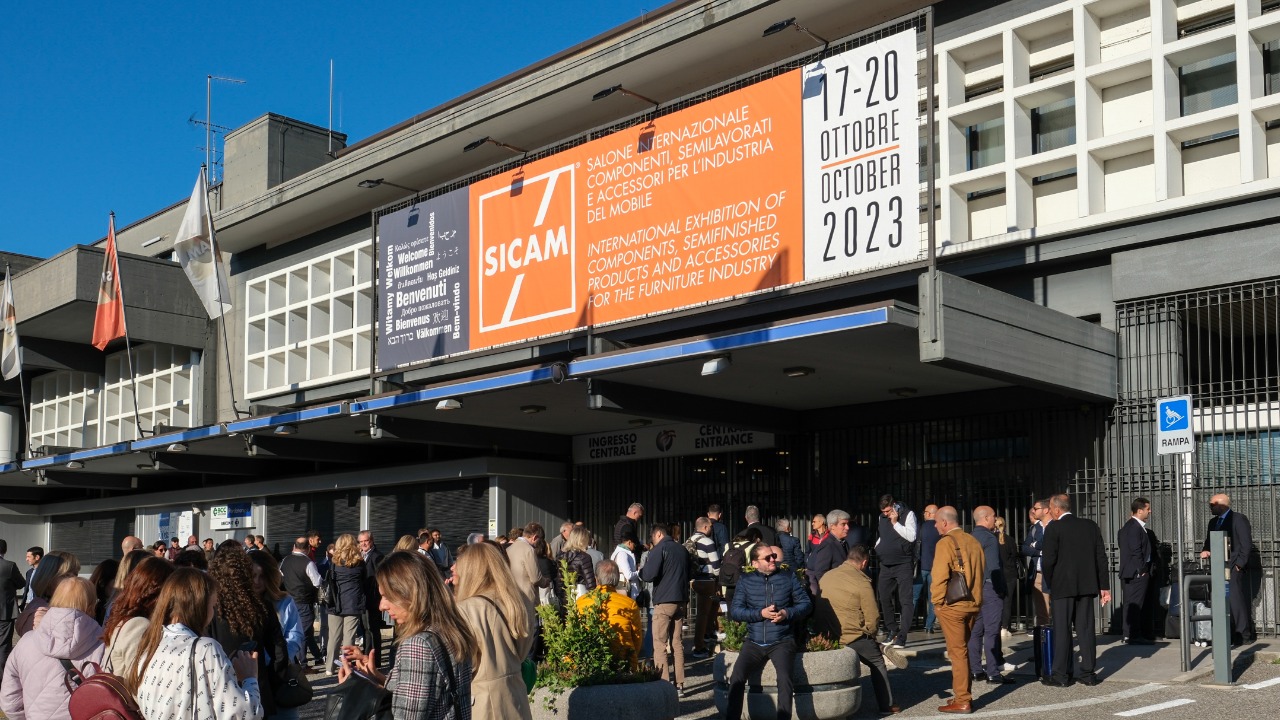 31 October 2023
Inoxa at Sicam 2023: interview with Alberto Bartolucci
The 2023 edition of Sicam, the International Exhibition of Components, Accessories and Semi-finished Products for the Furniture Industry, took place from 17th to 20th October. Inoxa was there, among many other exhibitors. It was the perfect opportunity to deal with new market trends for future collections of furniture, kitchens, bathrooms and interior design. We interviewed our Sales, Communication and Marketing Manager Alberto Bartolucci.
What are your main impressions from the SICAM fair?
All events, especially trade fairs, always worry us exhibitors a little, especially about having made some mistakes, even when you think you have organised every detail of the exposition. Luckily, this edition of SICAM has confirmed that we are on the right track: we received comments of esteem and support from our customers and others, confirming that our project is effective and must therefore be pursued and strengthened. We can say that the main feelings after the fair are satisfaction and optimism.
Sicam is also the perfect event to present new products: what are the novelties Inoxa brought?
The big news is the expansion of our ranges. Until now, we dealt only with one area of the house, the kitchen, but at SICAM we presented our new IPNOS collection, entirely dedicated to the wardrobe, and ZENITH collection, dedicated to laundry spaces.
Additionally, we presented some new items for the kitchen suitable for taller base units.
Increasingly innovative technologies, attention to quality, importance of functionality and, last but not least, the aesthetic aspect. There are more and more challenges that furniture companies are facing: how does Inoxa manage to combine everything within its products?
First of all, you need to have a great team. Our company is made of very prepared and ambitious people who are able to detect all the new trends coming from the furniture world and also those coming from sectors other than ours. If you are focused on trends, it becomes easier to develop rational, modern items with an elegant design.
Sicam is a place of exchange, discussion and mutual inspiration: what are the new ideas that Inoxa brings home for future improvement?
There are so many, they are impossible to list and that's only one of the reasons why I shouldn't mention them.
Ideas that come out from meetings must be well guarded and transformed into opportunities to face the future market.
I can only give a small preview: from the next editions, we will have a much larger exhibition space to better showcase all our collections.