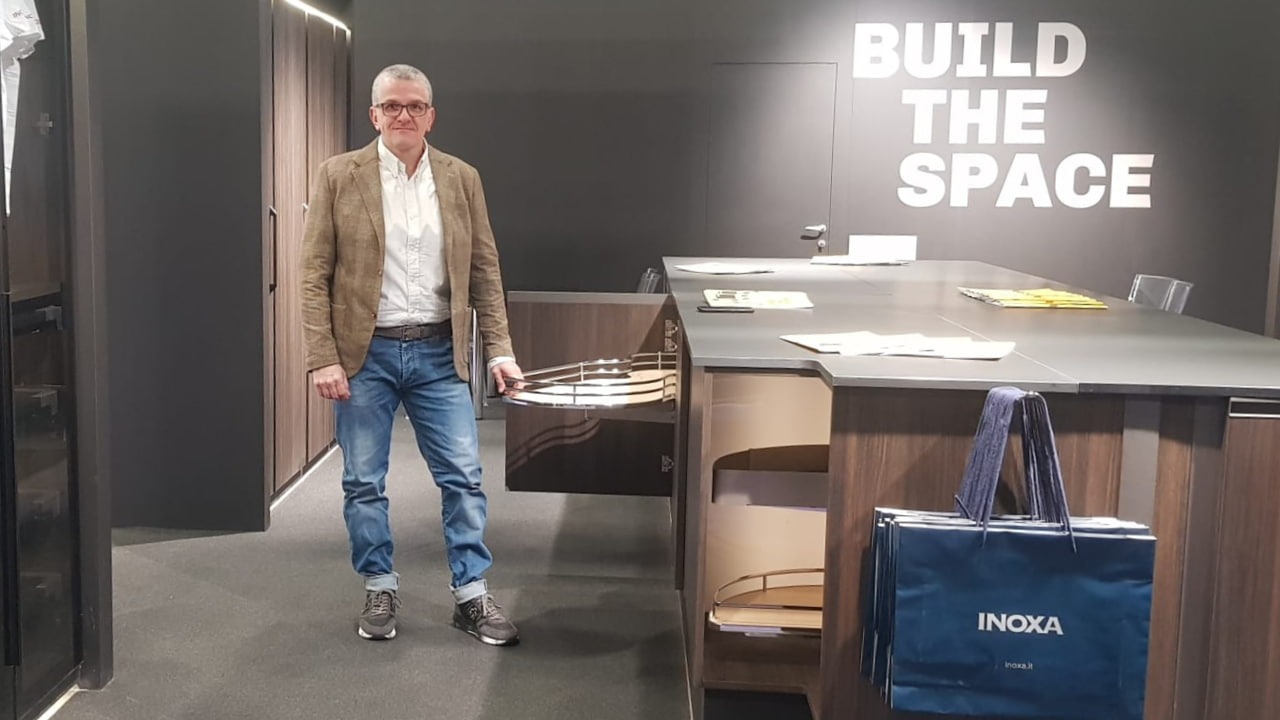 31 January 2023
INOXA joins KBIS 2023 trade show in Las Vegas
Let's interview the company director Roberto Trombettoni.


From January 31st to February 2nd 2023, Inoxa will be among the exhibitors attending KBIS in Las Vegas, one of the worldwide leading events within the Kitchen & Bath Industry sector dedicated to the most innovative and functional solutions related to kitchen and bathroom design.
What are the expectations which motivated this participation?
American market has always been seen as potentially very relevant to the sale of our products. Inoxa is still quite unknown in the US but we firmly believe that if we play our cards right it could become an attractive brand, thanks to the range of products it offers. We are expecting a great deal of interest for our company from KBIS visitors.
Las Vegas trade show represents a great opportunity to bring the excellence of "Made in Italy" in an international scenario, in terms of design, qualitative and performance standards. How is Italian production perceived by foreign markets?
"Made in Italy" as always been considered as a synonymous of design, quality and reliability by the foreign customers. Inoxa definitely owns all of these characteristics.
What's the added value which makes Inoxa products valuable in the international market?
First of all, the design of our products, for sure; attention to details, reliability, ease of installation and use. Last but not least, our cost-quality ratio.
What innovations will Inoxa be displaying?
At the upcoming KBIS, Inoxa is presenting its new collection dedicated to wardrobe and bath. In addition, there will also be new waste bins designed for recycling and some products from our leading collections whose finishes will satisfy the requests of the american market.