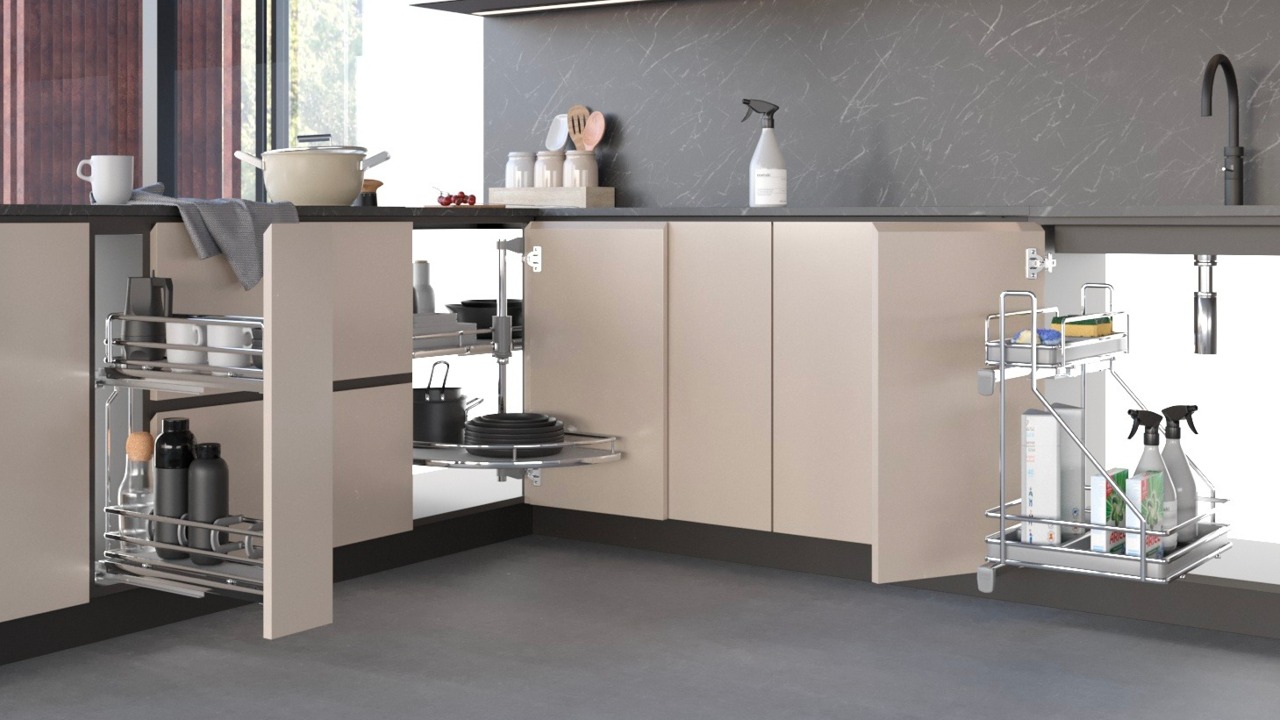 25 May 2022
Inoxa's interior kitchen accessories
The spaces we live in must reflect our way of living and show the benefit of simplifying it, making it more practical and comfortable.

Inoxa's interior kitchen accessories are designed and manufactured to meet the need of placing everything in good order, with the aim of easy use and storage.

Inoxa's pull-out baskets and sliding systems for the kitchen have the goal to create a functional and organized kitchen: they optimize the spaces and every accessory or food can fit in the right place.

Inoxa offers a wide range of pull-out baskets that stand out for their functionality and design; they are made of steel wire, chromed iron and plastic. The highly cared finishes are the result of the use of advanced production technologies and artisan-inspired attention on all stages of production.

Inoxa has been manufacturing accessories for the kitchen furniture sector since 1998 and has more than thirty years of experience in the processing of wire accessories. We are close to small, medium and large companies in the kitchen furniture sector that want to combine functionality, aesthetics, and product quality and are looking for a reliable partner, able to take charge of their needs and satisfy them.

Inoxa offers its customers:


Design that reflects the contemporary taste;
Pull-out solutions that are easy to assemble;
Product quality, reliability and safety;
Tailor-made projects.

Inoxa's distributors are present nationally and abroad: if you are interested in finding the closest distributor, please click here.

If you are interested in our product range, go to this website page: browse Inoxa's catalogue, choose by product type or by families and do not hesitate to contact us for any request.

Please write to info@inoxa.it and we will be happy to get in touch with you, listen to your needs and take you in the realization of your project.