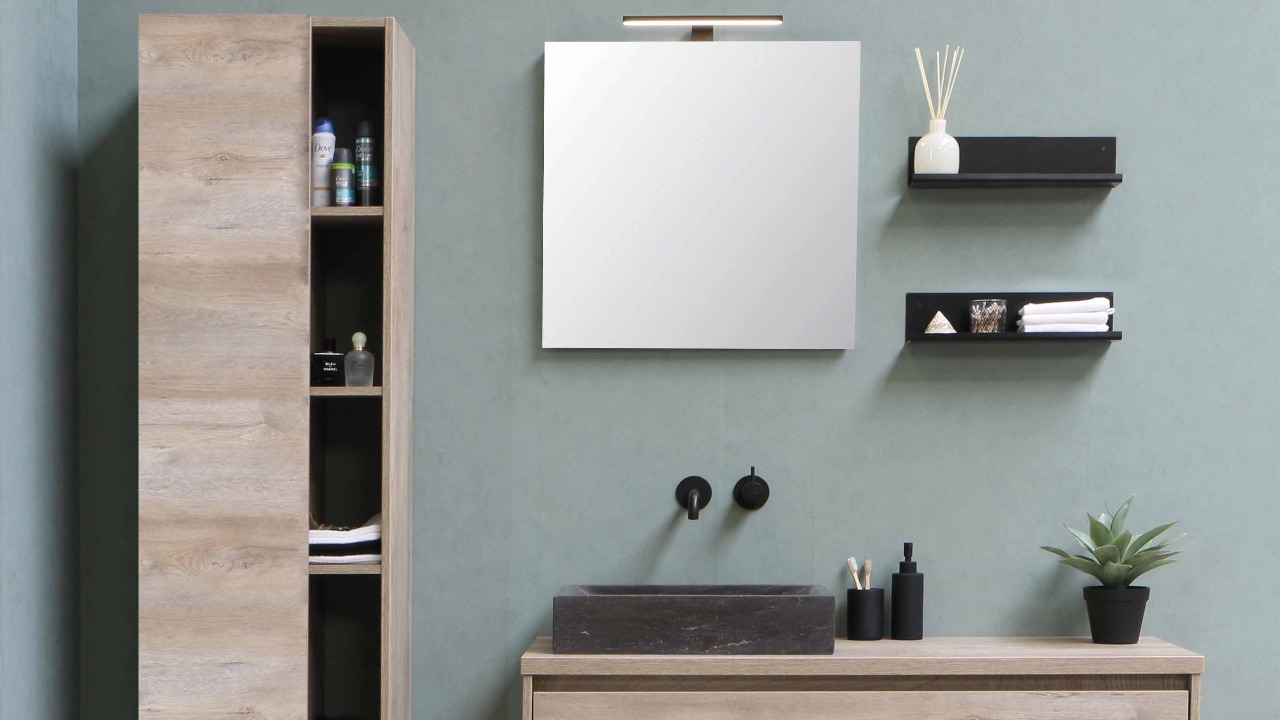 04 September 2023
3 ideas to organise your bathroom at best
Every time we design new products, we set ourselves a double goal: to guarantee functionality and aesthetics, namely beautiful accessories that really help people in their daily lives. Often, in fact, details and the systems of organization make the difference in having a pleasant home.
< Discover all Inoxa's collections and how they can help you make a difference. Click here! >
Each room has its own importance: just think of the bathroom, which is often one of the smallest places in the house, but at the same time one of the most lived-in. A space that must meet the different needs of an entire family.
In other word, so many people and objects have to find a place. It often happens that things do not have a precise place, so they are everywhere and occupy all the space available, such as the sink top, creating visual disorder. It would be useful to leave only necessary and frequently used items visible, like hand soap and dental brushing equipment, and store everything else inside storage units, which must therefore be functional and organized in the best possible way.
Inoxa's pull out compartment storage for the bathroom
The Zenith collection offers pull out container solutions designed to make the bathroom more organized and functional. The pull out compartments storages are made with a wide range of materials to meet all needs: from sheet metal to painted round wire. The containers are equipped with Grass Nova Pro full extension slides or Salice Futura part extension slides.
Thanks to the pull out containers for the bathroom, the environment will be in order, better organized, functional and beautiful:
ZPBW: Framed, full wire pull out laundry basket, equipped with optimized part extension slides.
ZSBL: Framed, full wire pull out laundry basket, equipped with optimized total extension slides.
97PB: Pull out plastic laundry basket.
Our tips to organise your bathroom at best
Having everything in order in the bathroom's furniture and drawers feels satisfying, isn't it? This area of the house should promote relaxation and well-being, but often, chaos reigns.
With a little planning and commitment, you can organize your bathroom easily and create a functional and relaxing space.
Here 3 ideas to succeed in this purpose:
Leave the surfaces free: as we have already said, prefer the arrangement of objects inside the furniture and leave outside at hand only what you use daily. Choose aesthetically pleasing elements to arrange the other objects. This little tip will make your bathroom tidy and look neat and clean.


Use transparent containers inside the furniture: order should not only be kept outside, but also inside cabinets and drawers. To find everything easily, choose transparent containers and storage compartments, which allow you to optimize the space in the drawers and find a place for everything.


Empty, select, and organize: this method applies to all the rooms of the house, therefore also to the bathroom, which we too often forget. First of all, eliminate all the unused products, declutter towels and various objects, keeping only what you actually need, and then rearrange them: divide them into categories and everything will magically find its place. Now you have a few things, beautiful and useful, to which to dedicate the space they deserve.
< If our bathroom tips seem useful to you, find out also how to have a wardrobe always in order. >
If you are looking for a customized solution based on your specific needs, contact us. We look forward to helping you.