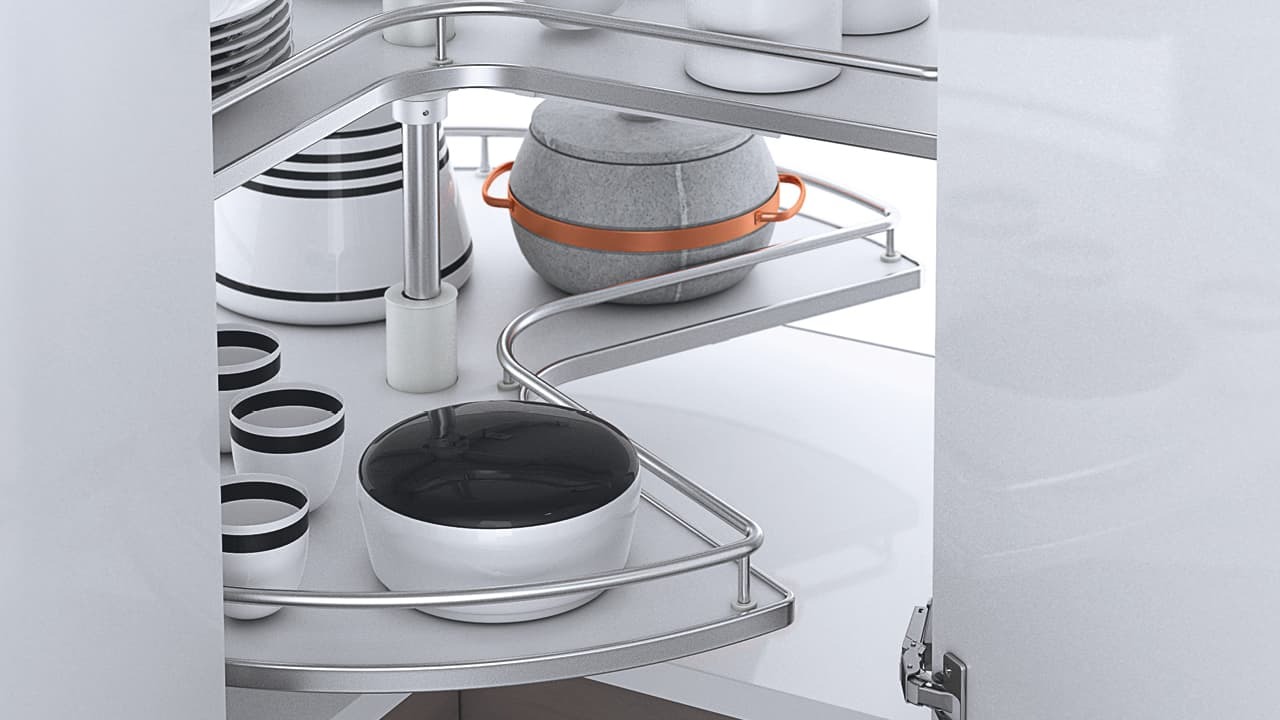 23 January 2023
Inoxa steel wire kitchen accessories
Inoxa produces and manufactures pull out systems for kitchen furniture that allows a better organisation of interior spaces, for a more practical, tidy and beautiful kitchen.
Inoxa's manufacturing philosophy is the "Useful Beauty", which means that each collection is the result of technological innovation, functionality, attention to aesthetics and to every detail.
Our goal is to act as a solid contact for small, medium and large companies in the kitchen furniture sector that are looking for a partner capable of collecting the specific design needs and proposing a customized solution to them. Furthermore, our aim is to build continuous relationships with customers, offering valuable technical support even in the after-sales phase.
The internal production department allows us to assist each customer with products tailored to his request. Each product is the result of technological ability at the service of craftsmanship.
The current Inoxa products range includes the following collections:

Recently, we have also launched the new UNICA collection: it aims to provide to the kitchen furniture sector a system of pull out baskets and drawers in round wire that adapt to six different types of guides, thanks to specific plastic adapters.
Our collections are made of steel wire, chromed iron and plastic. They are easy to assemble thanks to its simple set-up design and withstand important loads, from 40 to 120 kg.
In addition to the internal production department, we are equipped with a factory with painting units and a galvanic system that allows us to control the quality level of the products along the entire production chain.
The chrome plating systems guarantee protection of people's health and the environment, thanks to internal circuits with closed drain.
Our commitment constantly point to a better production processes to obtain better products.
Inoxa gives great value to the individual skills of our collaborators and their ability to be a cohesive team and always available to the customer. Customers can count on Inoxa's attention to the market, design, and to aesthetically and functional high quality of products.
If you are interested in our company, please contact us. Fill out the form with your data and your message, we will be happy to have a chat with you, introduce you to our product range and accompany you in the realization of your project.