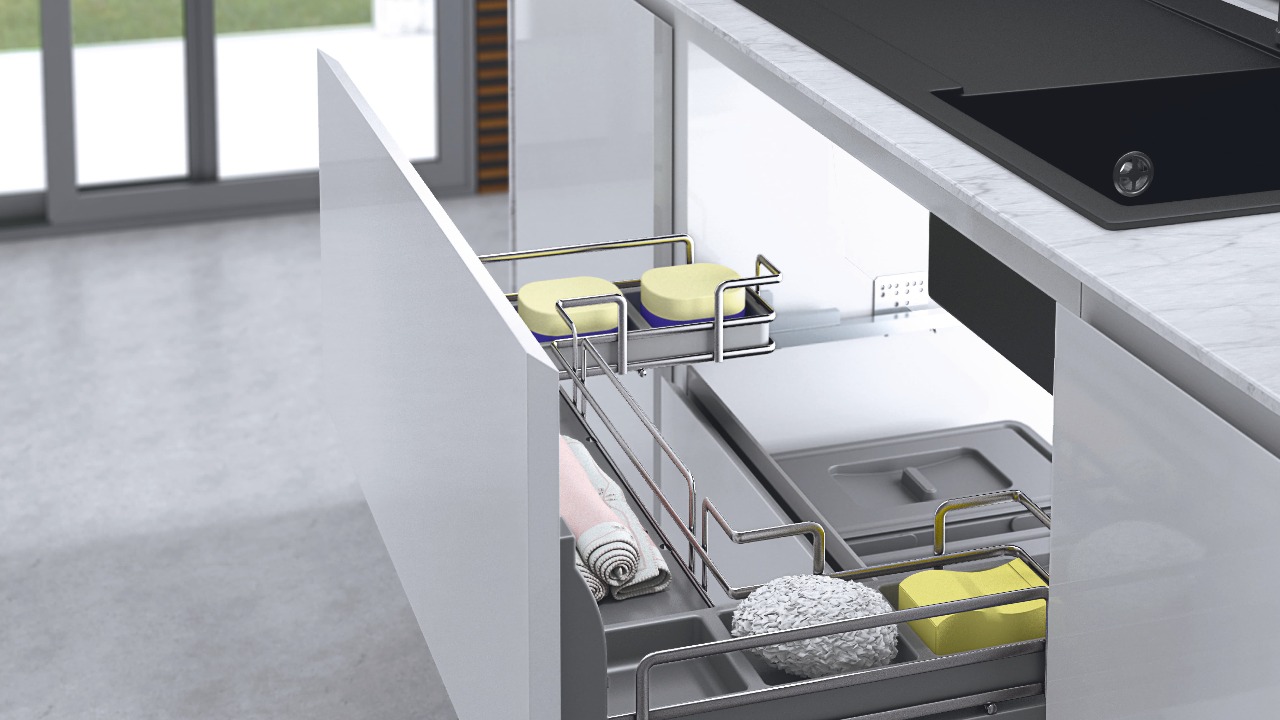 05 September 2022
Safe and tidy kitchen with Inoxa under-sink baskets
Inoxa manufactures interior kitchen accessories in steel wire, chromed iron and plastic. It combines design and functionality to meet the need for increasingly organized, practical and comfortable spaces.

Inoxa's products (pull out columns, baskets and containers, drawer baskets, under-sink baskets, and undertop aluminium profiles) stand out for their functionality and aesthetics, the attention to details and finishes, along with an artisan excellence and a cutting-edge technology.


Find out more about our collections:


Each Inoxa's collection has the advantage of a unique design, it is easy to assemble, long lasting and safe, because it is coated with chromium in the metal state: this avoids the release of substances harmful to humans and the environment. Inoxa's chromium-plating plant guarantees the safety and quality of the product: it is our commitment to respect people and the environment.


< Would you like to know us better? Are you looking for one single reliable partner that guides you from the design phase to the production process, and then from the manufacturing to a constant after-sales service for you project?
Contact us! >

Inoxa works with small, medium and large companies in the realisation of their projects, offering the possibility to customize the products to meet the customer's needs. Each project can count on the relationship with a team of professionals who put their expertise and availability.

Inoxa's philosophy "Everything in good order, people at the centre" reflects the idea that people can experience a functional and modern way of living the inside spaces, without choosing between beauty and practicality but having them both.
Inoxa wishes that its customers can feel advised and satisfied in choosing the best solution and product for them and their customers.

Inoxa's pull out kitchen elements allow you to divide, organize and keep food in order and to properly separate garbage into containers for a better organization and safety.

If you want to know Inoxa distributors click here or contact us for more information. We will be glad to take care of your request and offer our experience of the kitchen interior design sector.