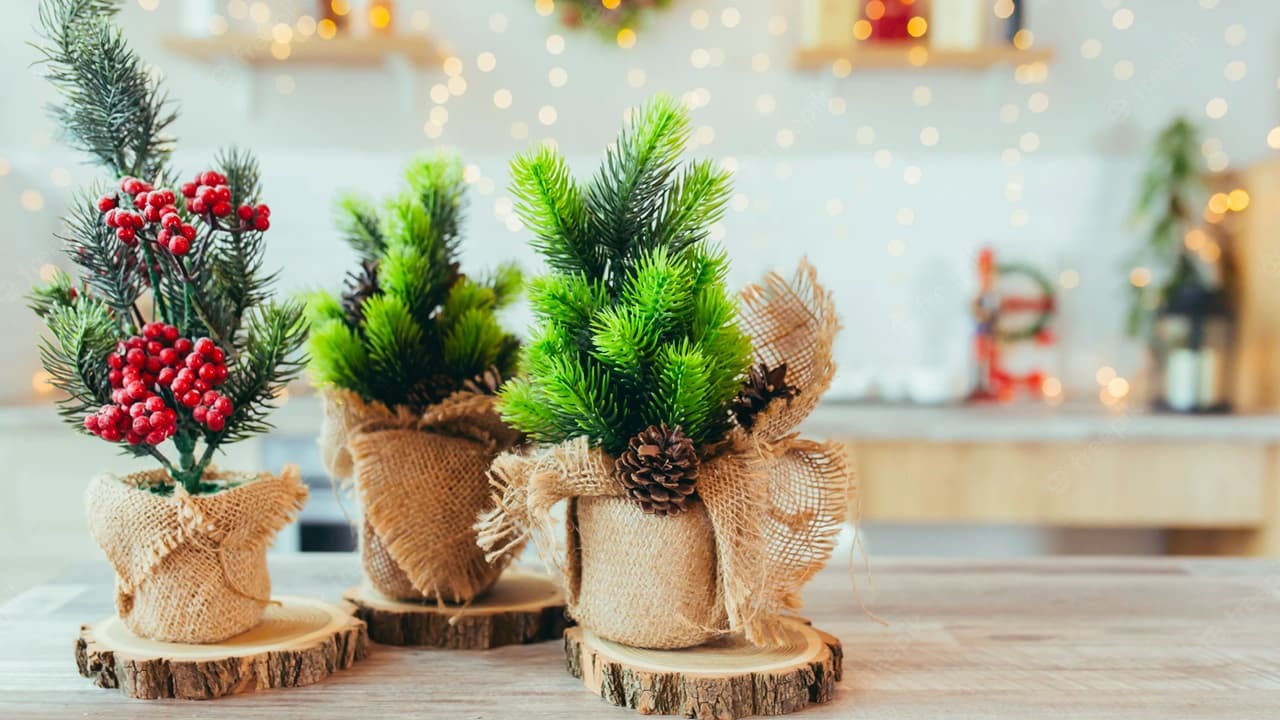 14 December 2022
How to decorate your kitchen during Christmas time in an environmentally friendly way
Spending a sustainable Christmas is easy: nature itself spontaneously offers us creative ideas to decorate your Christmas tree or your kitchen during holidays.
Branches of trees, pinecones, berries and dried fruits can be the starting point to adorn your table with placeholders, centrepieces, vases and doors.
Simple hanging or table garlands are available then to be decorated with fir branches, pinecones, berries, dried leaves and other decorations that you find in the kitchen, such as cinnamon berries, star anise, dried orange or lemon slices.
If you have old tablecloths or Christmas tea towels, reuse them to decorate glass jars to hold candles. Just cut the piece of fabric, cover the sides of the jar using hot glue, and make a nice bow with kitchen strings. All the empty boxes in our homes can be nicely packed, bowed, and placed on the kitchen shelves. You can use a nice red card to write the Christmas lunch menu, decorating it with dried fruit shells.
To continue behaving in a sustainable way, you can also avoid using disposable plates and cutlery or coloured napkins during your holiday's dinners. In addition, buy local food: it contributes to low polluting emissions and supports local and small economies.
Recycling can also be an excellent creative way for decorating the Christmas tree with felt shapes, corks and water bottle caps.
In this article, you find some useful ideas to adorn your kitchen in an original way, with natural and sustainable objects that can be easily found at home. Home ecology has a deep impact in avoiding waste of resources. In fact, the way we store food in our kitchen cabinets helps to make a more environmentally friendly home.
Inoxa designs and manufactures, according to the philosophy of Useful Beauty, functional and elegant pull-out systems for the kitchen in steel wire, chromed iron and plastic.
< Discover our company, click here! >