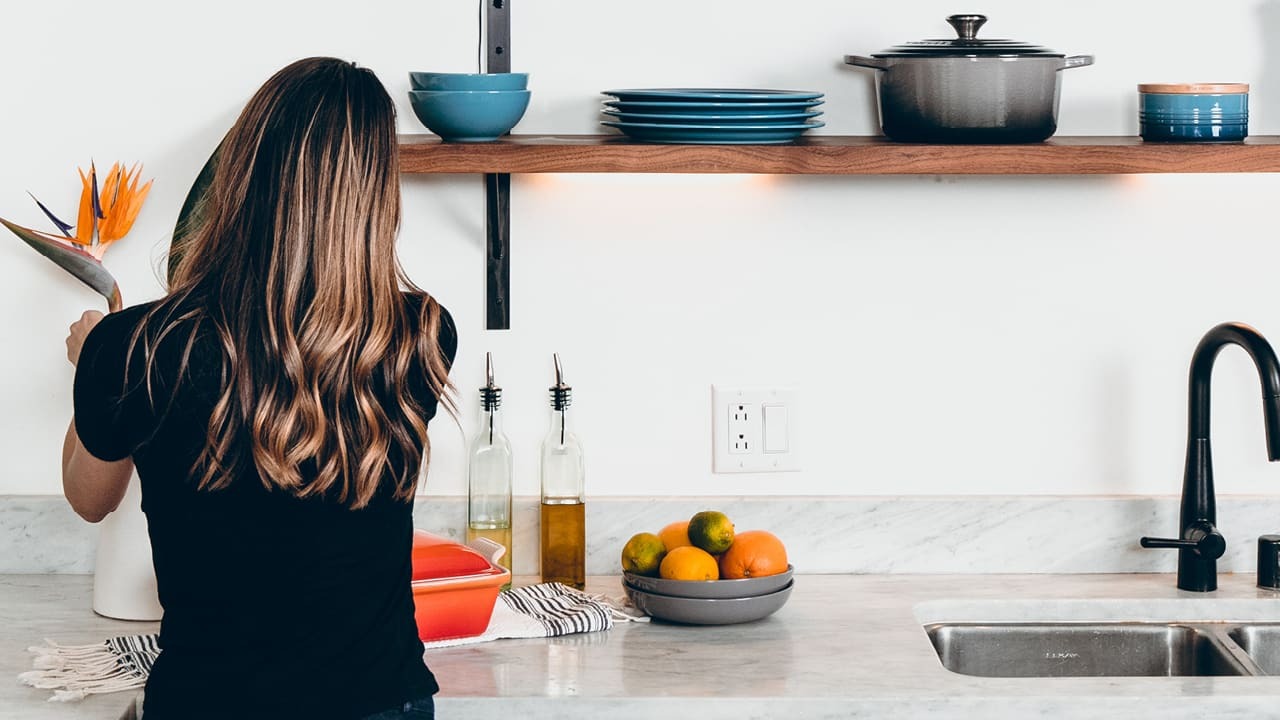 07 November 2022
4 tips to reduce waste in your kitchen
After publishing our article on 7 useful tips to make your kitchen more environmentally friendly, let's see how to behave to reduce waste in the kitchen.

How to store food to reduce waste in your kitchen

We have already talked about the importance of the right preservation of food, i.e. store the food in the right spaces of the refrigerator, organize the pantry with glass, plastic or tin jars, label and order them with the closest expiration date first. In this sense, having your kitchen well equipped with pull out elements or baskets allows you to keep the jars in order and at hand, therefore to better organize the supplies.

How to shop to reduce waste in your kitchen

First, the golden rule of writing a shopping list and remembering to carry it with you when you go to the supermarket works: if we have a list of products to buy, it's easier to buy only what we really need.

Then, never go shopping on an empty stomach, hunger leads to temptation, especially ready-made products, snacks or semi-finished products. They are all products that we can prepare at home by ourselves spending even less, because usually they are made with simple ingredients such as flour, eggs, bread, milk.

Buy in bulk to reduce waste in your kitchen

Buying in bulk is another great way to reduce waste in your kitchen, because the packaging of our purchases has a huge impact in producing waste. There are shops where you can buy almost everything in bulk: food, detergents, personal hygiene products, local products that have not contributed to increase emissions due to transport.

Avoid disposable products to reduce waste in your kitchen

Paper napkins, plastic plates and glasses, disposable cutlery and gloves, aluminium trays, razor blades: thelist of products that, after being used only once, end up in the basket is very long. Everything can be replaced with a more sustainable and enduring alternative.

The use of water in plastic bottles in Italy is very high: about 8 billion plastic bottles per year that end up in the trash. It is worth remembering that the water coming out of the kitchen sink tap is safe.

Summing up, to reduce waste in your kitchen:


Store food properly in the refrigerator and kitchen doors;
Shopping consciously, buying single ingredients, seasonal and local products;
Buy in bulk;
Reduce the use of disposable products.

Inoxa has been designing and manufacturing pull out elements for the kitchen furniture since 1998, combining design and functionality. Every kitchen is beautiful to look at, comfortable and practical to live. Inoxa pays attention to finishes (obtained with the most advanced technologies) and to aesthetics, in a constant connection with modern kitchen furnishing trends.

If you are interested in knowing the entire Inoxa product range, click here.

If you want to know us better, find out how we work, how we support every customer, fill out the form with your data and message.