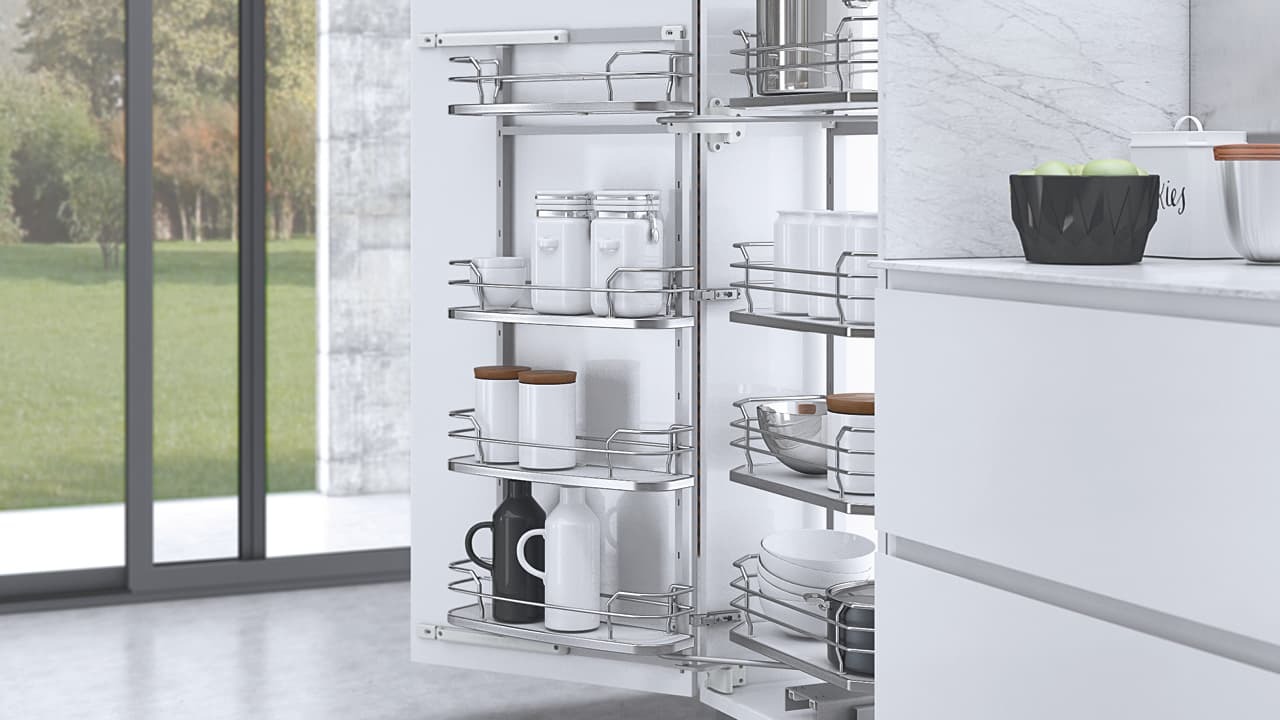 03 February 2023
Inoxa interior kitchen accessories in chromed iron
Inoxa manufactures a wide range of interior accessories for kitchen furniture: pull-out baskets, roll-out drawers and dish drainers for kitchen bases, columns, corners and upper cabinets.
Inoxa collections are characterized by an artisan-finished functional design which follows the latest trends within the kitchen industry. All collections are designed and manufactured at Inoxa plants aiming at making kitchen furniture more comfortable and practical.
Everything has its own place, visible and within reach, so that all cooking activities can get easier.
All interior kitchen accessories by Inoxa are featured by a unique design and are easy to assemble, they support heavy loads and, most importantly, can be adapted to any customer need. Customization of pull-out interior kitchen accessories represent our strenght; our customers can count on a single partner to deal with the whole custom-made project from the initial concept to its realization, including after-sales services.
Our collections of interior kitchen accessories are made of chromed iron, steel wire and plastic.
We have our own manufacturing plants and galvanizing line to meet high-quality standards and follow all productive steps. Every stage in production can be tracked and checked in order to guarantee honesty and transparency to our customers.
We can offer our expertise and passion to small, medium and large enterprises within the kitchen industry that are interested in adding more value to their products by equipping them with modern pull-out systems coming from advanced technologies and artisan skill.
Baskets made of aluminium, printed and painted metal sheet, round and oval wire, combined with plastic details.
If you're interested in getting to know our company better, contact us and show us your project! We'd be happy to answer your request and to be your partner.