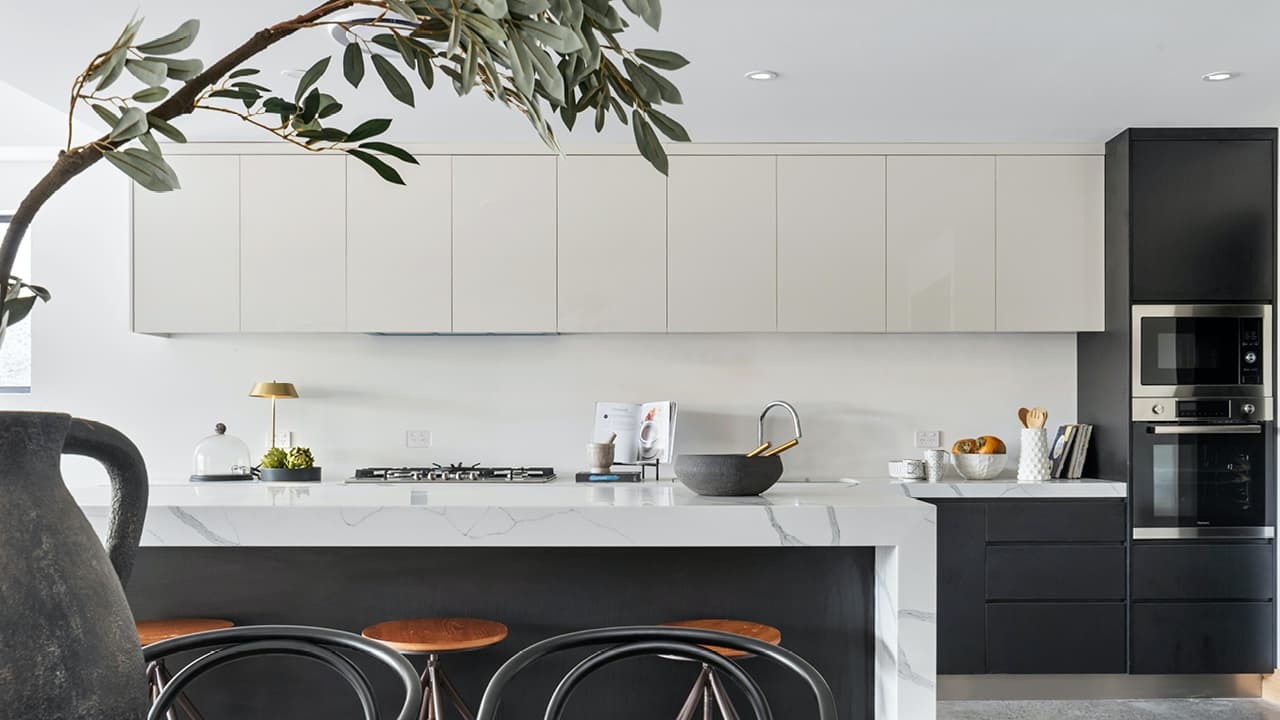 09 December 2022
2023 trends for kitchen furniture
The 2023 trends in the kitchen furniture sector confirms the wish to combine design and functionality in response to an idea of the environment as a place of family conviviality and social relationship.

The kitchen is a centralising place increasingly characterized by the desire for easiness and pleasantness of the environment.
Innovation focuses always more on smart technology at the service of practicality and on materials, especially towards an ever-increasing attention to environmental sustainability.

The market offers increasingly organized kitchens equipped with pull-out drawers, baskets, dish drainers and interior kitchen accessories. All these elements contribute to a better user experience and meet the need for a safe and tidy environment.
< Discover all Inoxa collections of pull out elements, click here! >
The pull out elements are especially functional to sustainable living. In a tidy kitchen food can be better organized, stored and consumed avoiding unnecessary waste.
Among the upcoming trends, one in particular concerns the use of specific materials such as PET, that ensures maximum hygiene, ease of maintenance, respect for the environment being a recycled material, and safety for people's health for the absence of harmful substances emissions.

The 2023 kitchen furnishing trends focus particularly not only on design and functionality but also on assuring people health. The choice of non-toxic materials guarantees a greater healthiness of the environment.
Tactile elements form the user experience. That's why materials having particular processes or finishes are at the top of the preferences. This is the case of details in stoneware, ribbed glass, metals and stone.
In terms of style, more and more frequently, kitchen and living room are designed as a conceptual unicum. Beige, grey, deep red remain among the most chosen colours.

Inoxa designs and manufactures pull out systems that guarantee excellent user experience, design and durability. Our pull out kitchen systems can be adapted to any type of kitchen furniture and are made with a particular attention to the needs of the market.

If you are looking for a partner able to support you from the design phase to after-sales with solutions tailored to your needs, contact us.
We will be happy to introduce you to our collections of kitchen accessories in chrome, steel wire and plastic.
< Do you want to discover all Inoxa distributors? Click here! >